The pandemic panic over the Coronavirus (COVID-19) has brought many aspects of normal life to a screeching halt. This caused traditional date night ideas like restaurants, bars, or movie theaters are more difficult to accomplish right now. With that said, you may think that a date night with bae right now is simply impossible. Well, it's not! You can still connect with your partner even if you're staying in for a date night at home. In fact, you probably already have some of the household items or supplies needed!
Pro Tip: Let's face it, being quarantined with your kids could be a little bit hectic. So plan with your S/O to make sure you take time with just each other. Maybe after the kids go to bed?
Cook A Meal Together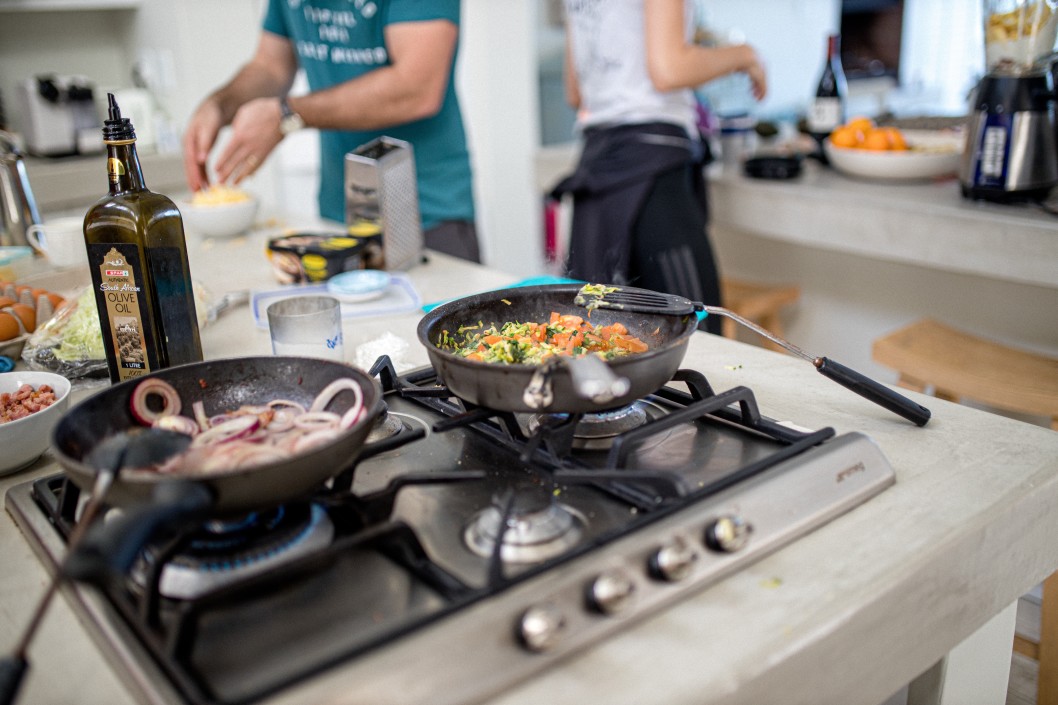 Over the past year, grocery store shelves have been emptied as people preparing for being stuck at home. As the threat of Coronavirus makes its way through the country, shoppers are stocking up on essentials and more. So getting everything to make your go-to meal may be difficult, or impossible. What better time to be creative by trying a new dish? Use whatever you are able to purchase at the store or you could make something from the ingredients you already have at home.
You might even find a new fav meal! But even if not, building a meal using a creative approach can be fun and help you reconnect. Dim the lights, get candle or 2, and share a romantic dinner to start your date night at home off right.
Game Night for Two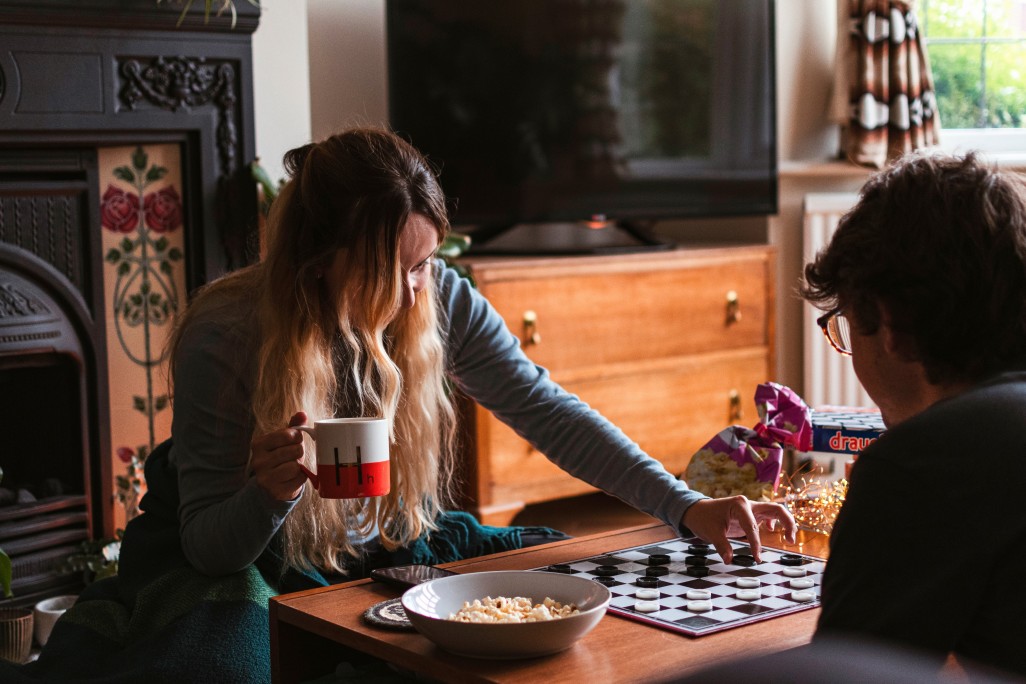 Alright, for this date night idea you'll need to head to that back closet and pull out some card or board games. You can even take turns choosing which game you play next. Even if all you have is a plain deck of cards to play Go-Fish, as long as your playing together, that's the only thing that matters. Just figure out what works for you and go play!
Couples Yoga At Home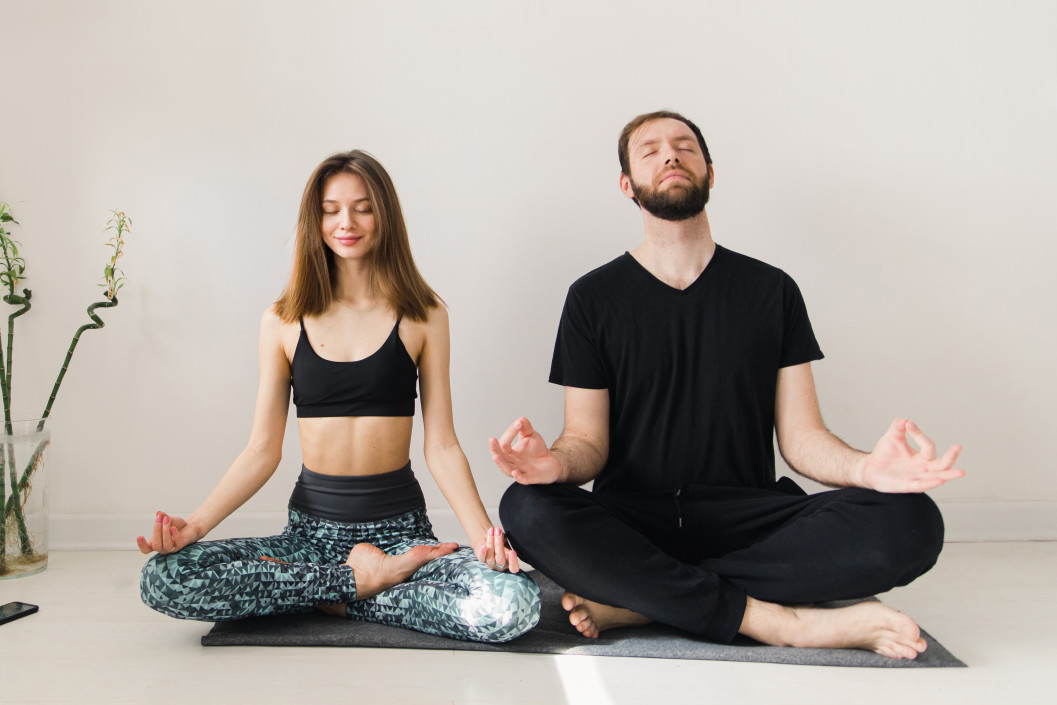 So what if you and your partner want to stay fit while in quarantine during the Coronavirus outbreak but don't have a home gym or treadmill? Try Yoga! Of all our date night ideas that help couples reconnect, couples yoga is at the top of the list. Yoga has a vast number of well-known health benefits, but did you know that it can also help enhance your performance in the bedroom? Win-Win right?!?
One of the best things about Yoga is that it's something that you can do easily from home. Simply find a free Yoga training video on YouTube and follow along together!
Home Made DIY Wine & Canvas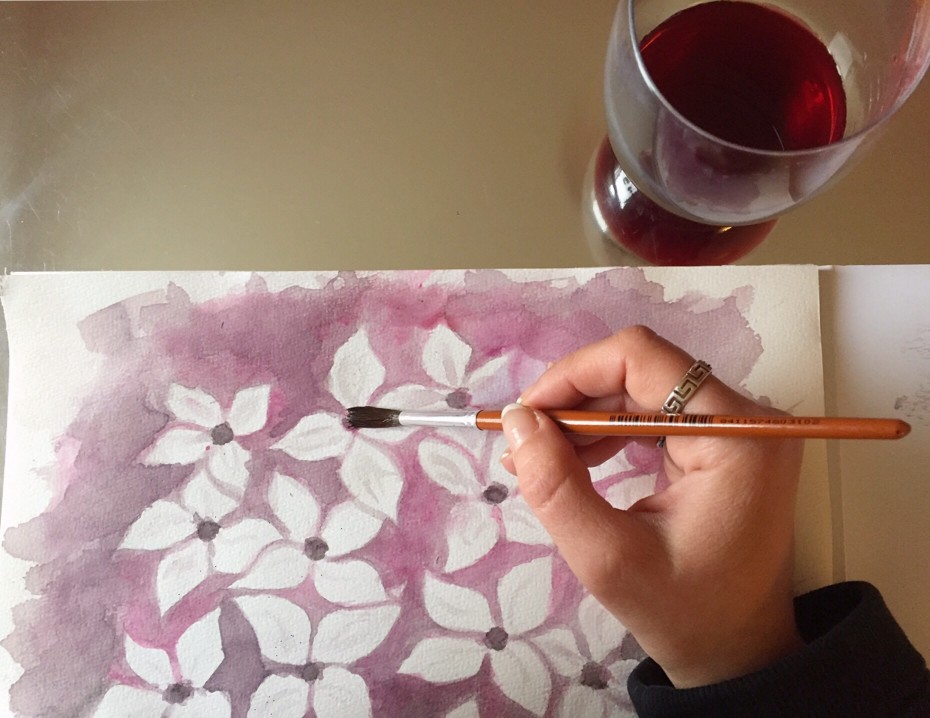 This date night idea will require a bit of creativity and planning but is well worth it! It's time to use up those craft paint supplies you already sitting around at home. Or just steal a little from your kids? A canvas is of course preferred but in a pinch, a piece of cardboard will work just fine. And don't forget the wine!
Pro Tip: Also, don't be nervous if you have never tried Wine & Canvas, the concept is really quite simple. And most of all fun! If you need further setup assistance or ideas, this online video can be a great place to start.
Look Through Old Photos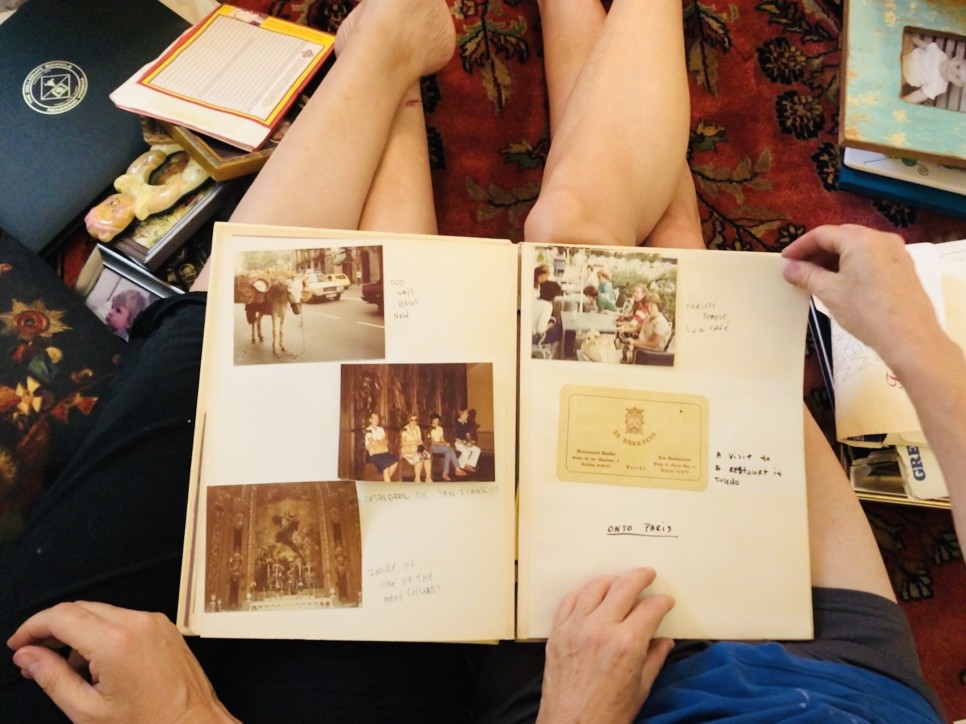 A picture speaks a thousand words. So what better way to learn more about your partner, than through actual images of their past? It can create an intimate date night at home and is just plain fun!
Pull out those old photo albums containing all of your favorite childhood memories, and don't skip the embarrassing ones! Have fun making new memories while sharing your old ones.
Spa Night for Two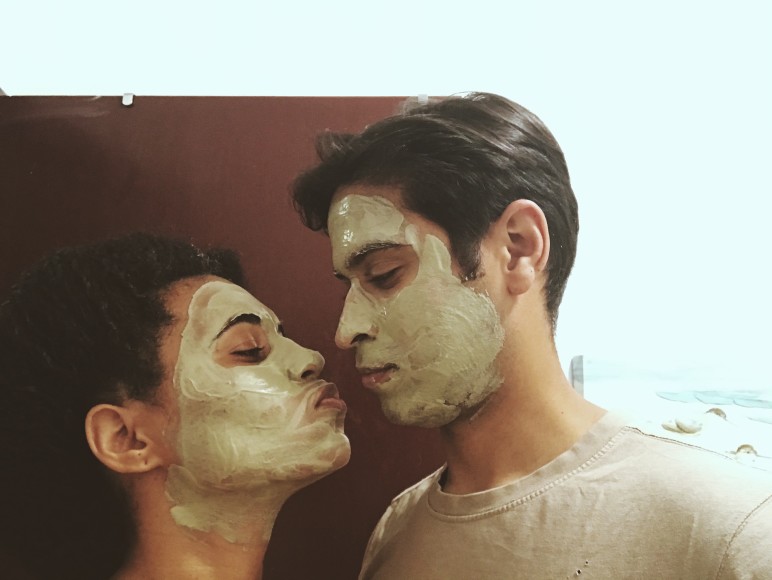 One intimate date night idea for couples is a relaxing home spa night. Finally use that face mask that you have just sitting around, or make a DIY Recipe from household ingredients. A warm bath is an easy way to get intimate with your partner. You can use bubbles, a bath bomb, episome salts or essential oils. Whatever floats your boat! Once you're so fresh & so clean-clean, put on your face masks and slippers and chill-ax together.